Directory
About GrandRapidsKidsGuide.com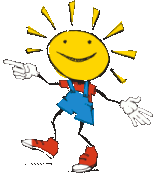 Traveling across the country has really put into perspective just exactly how wonderful Grand Rapids really is. Grand Rapids is such a culturally diverse town, featuring things like Concerts in the Park, Expos and Art Prize. There is never a dull moment.
With the Rivers, Museums, and various shops and restaurants, there is something to do for everyone, especially families, including the Grand Rapids Public Museum, and all of the great activities that happen at the Van Andel Arena.
The surrounding towns are just as wonderful as downtown Grand Rapids. Marne, Frankenmuth, Even as far north as Newaygo, there are endless family activities: boating, golfing, race car races, dining, mini golf, tubing and camping!
Whether you are an art connoisseur, or a foodie at heart, Grand Rapids Michigan is a wonderful place to go and vacation. You never run out of things to do! If you are planning an outing, or even a "Stay-cation", you can find more information and coupons for family activities here on GrandRapidsKidsGuide.com.
Written by Caitlin Stevens
Cait's Beauty